Vaask offers a locking option for its touchless hand sanitizing fixture. Add an extra layer of protection to Vaask's interior components by keeping them under lock and key.
Where to find it
The locking mechanism sits behind the faceplate, with the keyhole located discreetly on the right side of the door. The lock's inconspicuous design preserves the sleek look of the front panel without compromising on security.
How to use it
Fixtures with the lock come with a specially designed flat, metal, two-pronged key. Simply insert the prongs into the side opening and press to release the latch.
The fixture locks automatically when the unit door is shut.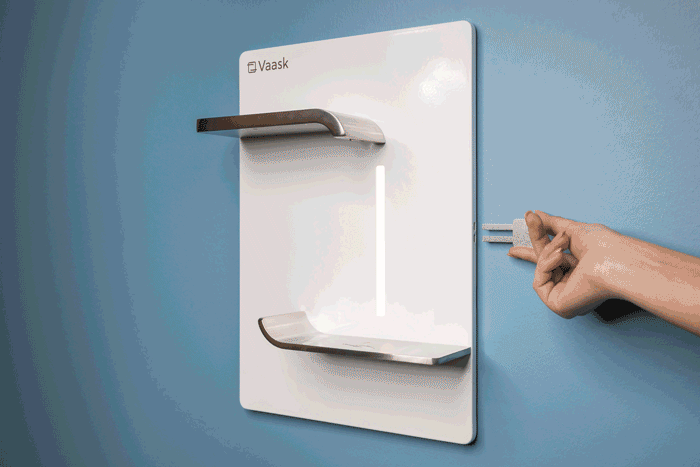 Benefits of the lock
Discreet lock protects internal components from unwanted tampering
Ensures only authorized personnel with a key can service the units
Provides an important level of protection for Vaask fixtures in areas open to the public