Updating firmware
When a new firmware update is available for your Vaask fixture, you will be notified. Firmware is the software that helps the hardware do its job. For example, updates can make the sensor even more precise or allow fixtures to connect to Wi-Fi.
Step 1: Make sure the Vaask fixture's power switch is on [-].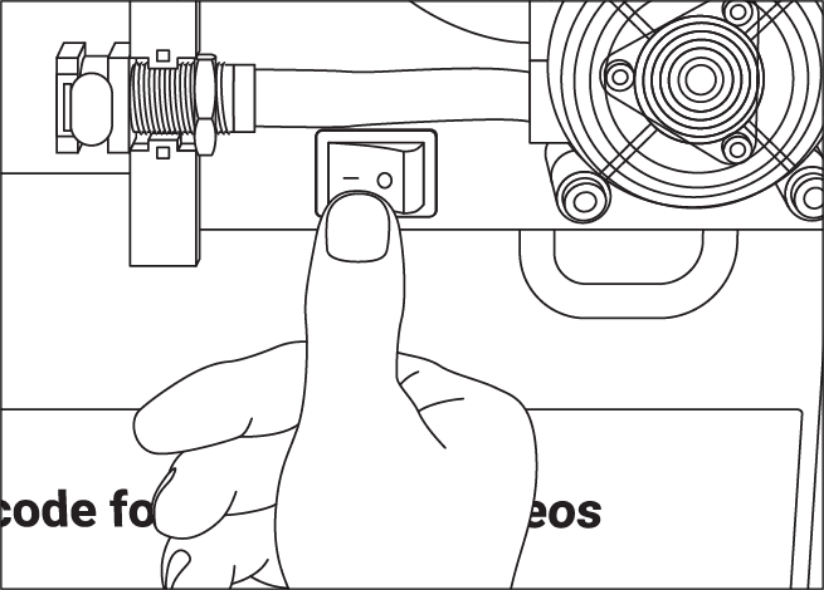 Step 2: Insert the USB flash drive into the USB port, located in the upper left corner of the enclosure.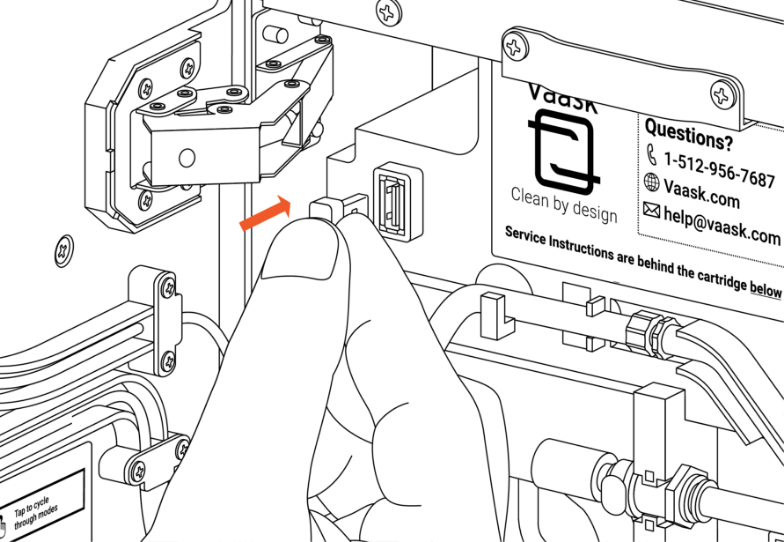 Step 3: The front LED lights will begin blinking. The number of red and green blinks should correspond to the version of firmware being installed, as seen in the video above. For example, three red blinks followed by one green blink indicates version 3.1.
Wait for the front LED lights to stop blinking. The pump will prime by rotating for a few seconds.
If the number of blinks doesn't match the firmware you are supposed to be installing, call customer service at +1 (512) 956-7687.
Step 4: Remove the USB flash drive and close the door.
Your fixture is now ready to use.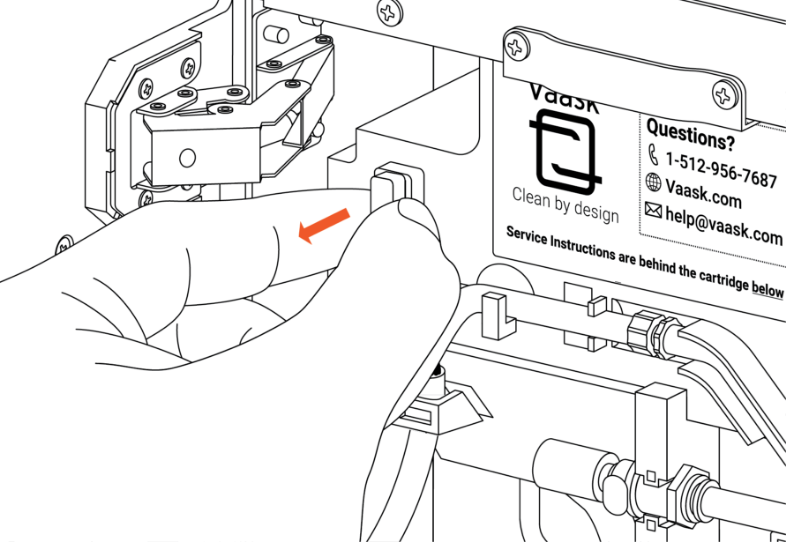 Cleaning the nozzle
Step 1: Flip the power switch off [o].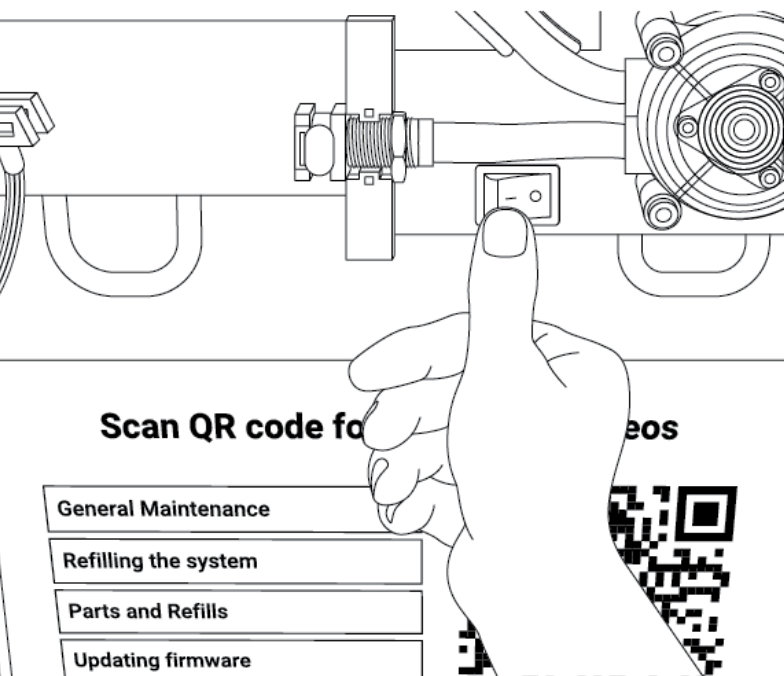 Step 2: Turning clockwise, unscrew and remove the nozzle.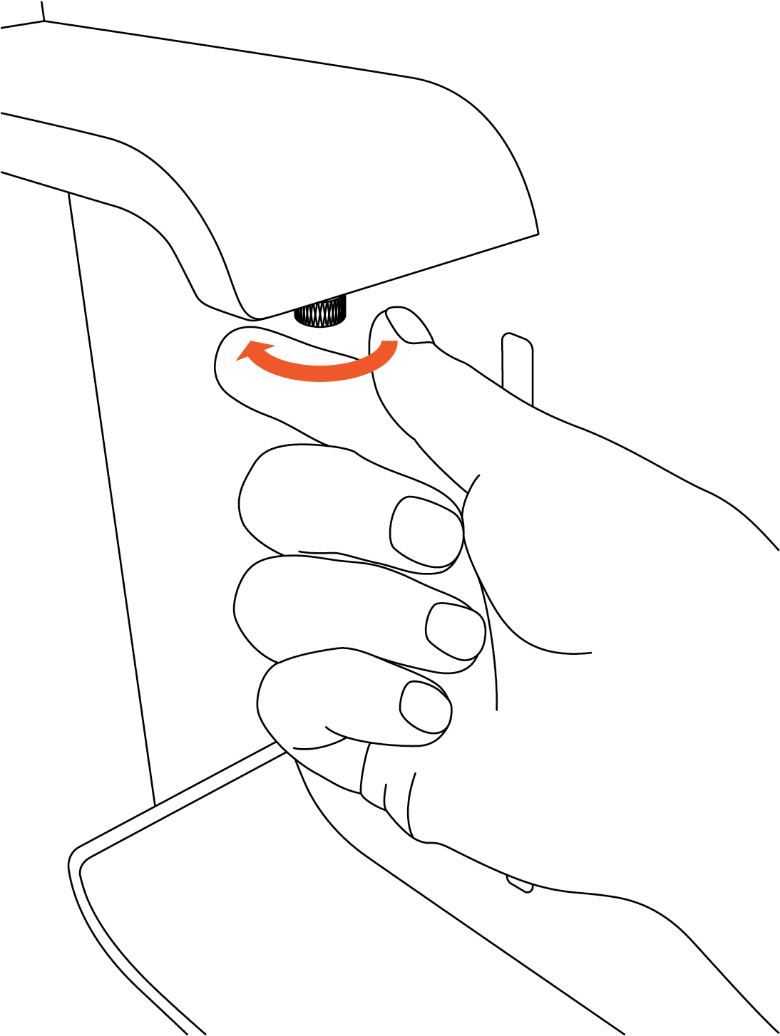 Step 3: Holding the nozzle in one hand, insert the nozzle brush into the opening. Move the brush up and down to clear the opening of any dried gel. Inspect the nozzle to make sure the opening is clear.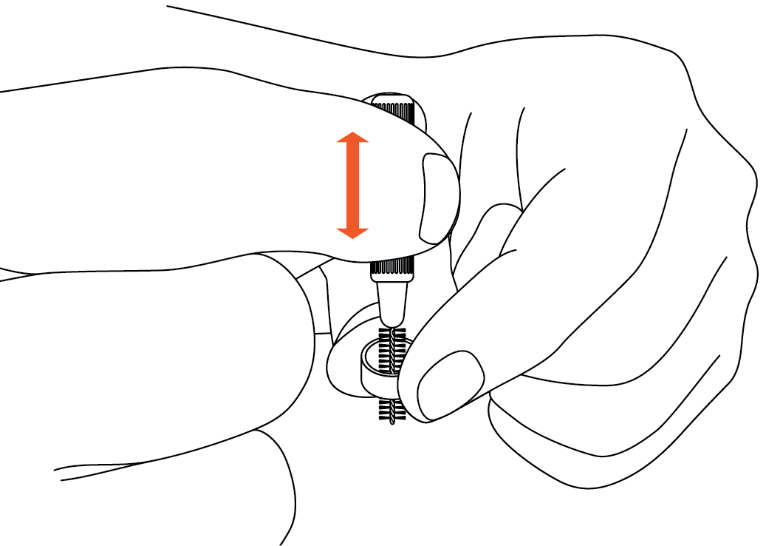 Step 4: Turning counterclockwise, hand-tighten the nozzle gently until it stops. Do not over-tighten.
Step 5: Flip the power switch on [-].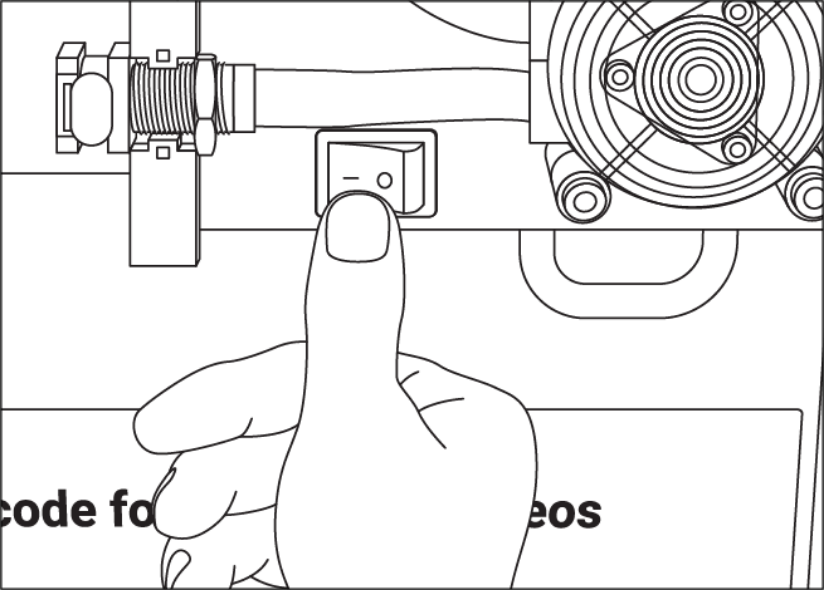 Step 6: Once the light on the front panel stops blinking, place your hand within 4 inches of the dispensing nozzle 3-4 times to activate the pump and confirm that the sanitizer is dispensing properly.